Gain Cloud Service Oversight, Minimize Risks, and Reduce Costs—Simplified Through Self-Service
With ServiceNow, manage cloud sprawl by providing users with a self‑service catalog, automate provisioning across multiple cloud providers, consistently enforce corporate policies, and control costs.
How to Manage Cloud Sprawl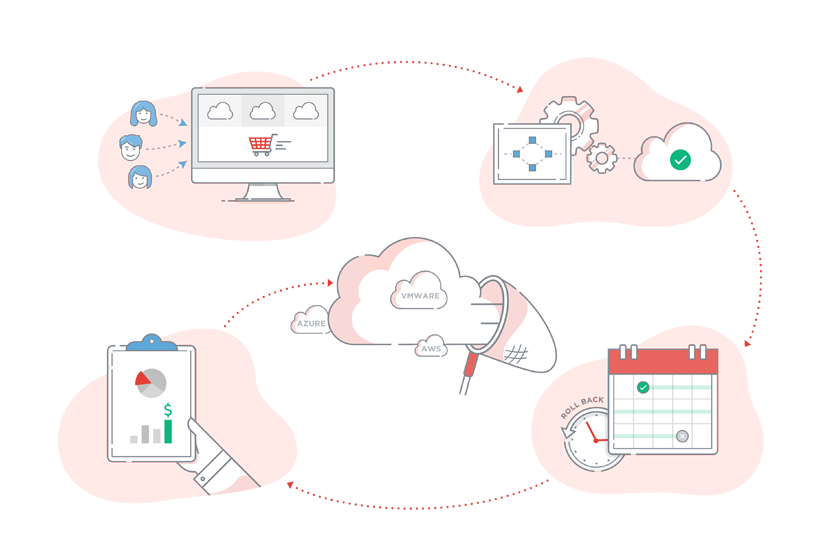 1

Let Users Easily Request
Cloud Services

Access cloud resources through a simple to use web interface.

2

Determine Guidelines To
Provision

IT policies and configurations are automatically applied.

3

Manage Cloud
Service Lifecycle

Simplify cloud resource management while integrating with approvals or automation workflows.

4

Gain A Unified
View Of Cost And
Utilization

Know the cost of cloud resources from multiple accounts and providers via a single dashboard.

5

Take Control Of Your
Cloud Resources

Provide users what they need when they need it to mitigate cloud sprawl, reduce risk, and increase business speed.