Deliver an Effortless Customer Experience, Connect Teams to Fix Issues, and Proactively Prevent Calls
The cost of delivering service is skyrocketing, while customer satisfaction is at an all‑time low. Managing customers and cases with CRM isn't enough. With ServiceNow, you can deliver effortless service to increase customer satisfaction while proactively reducing case volumes and costs. Connect departments, workflows, and systems, resolve underlying issues, and automate service across the enterprise.
How to Resolve Customer Issues at Lightspeed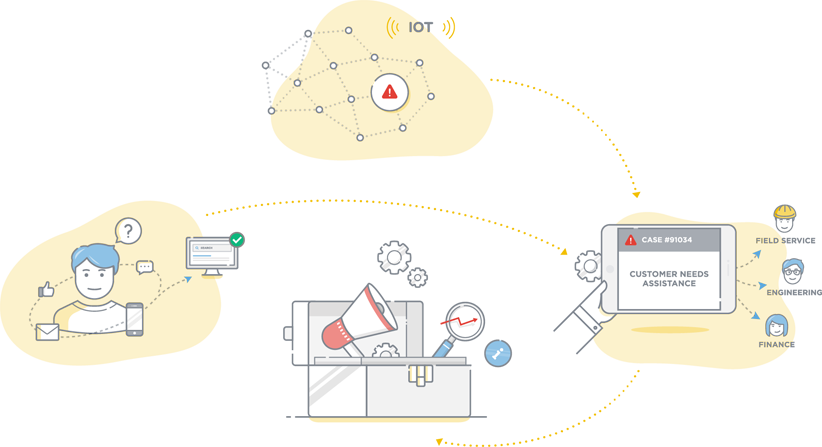 1

Make It Easy For
Customers To Engage

Provide effortless customer service across any channel at any time.

2

Reduce Case Volume
With Self-Service

Encourage customers to help themselves with a self-service catalog, knowledge base, social Q&A, and portal.

3

Monitor For Issues and
Create Cases Automatically

Proactively monitor customers' products and services and take action on potential issues and outages.

4

Assign Tasks Across
The Enterprise

Connect customer service with engineering, field service, finance, and other teams to drive accountability for resolution.

5

Prevent Future Calls

Fix underlying issues to eliminate calls, drive knowledge base content changes, preemptively notify customers, and act on trends revealed in Performance Analytics.
Explore More
ANALYST REPORT

Rethinking CRM Customer Service Fundamentals

Explore the principles of proactive service beyond CRM

Get Report

EBOOK

The Essential Checklist for Modernizing Customer Service

Learn what it takes to modernize customer service

Get Ebook

ANALYST REPORT

Top 10 Trends: The Future of Customer Service

Download this analyst report on differentiating your customer service.

GET REPORT